When you first enter the secure site, you will find a sign-in or registration page. If you have previously registered, you just need to enter your userid (not email address) and password and you will be linked to the upload page.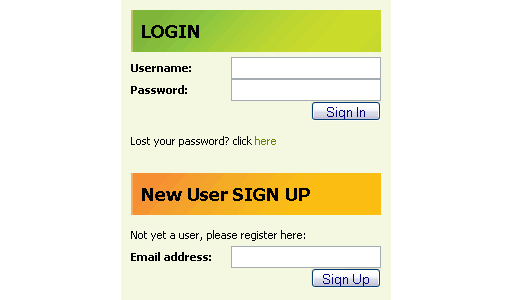 If not, enter your email address and after a short registration dialog, you will be able to upload your invoice journal for validation.

After entering your Email address, the registration dialog will gather important information that will help customize your managed service experience within the site (in future releases). There are three areas of information: 1) Name and Company information, 2) Current Environment (computer application and tax environment), and 3) your choice of user ID.

The current version of CYTAK.NET allows for self-registration of users and companies. Some of the fields will be automatically filled based on information entered earlier in the page. BTW, you do not have to enter information about your application environment but it would help us to make sure the services and integration capabilities we offer really match your environment.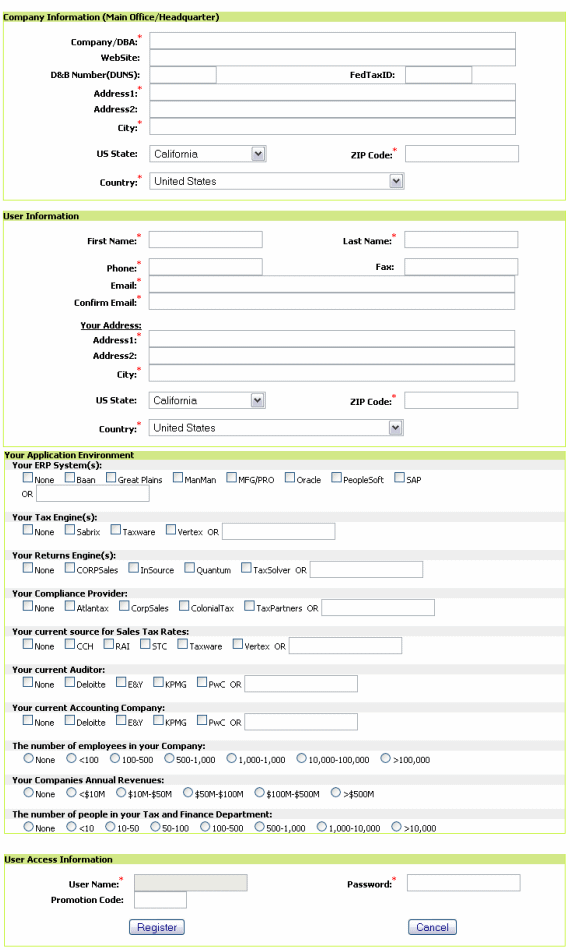 WRITE DOWN YOUR PASSWORD. YOU MUST REMEMBER IT! IT CANNOT BE RETRIEVED BUT YOU CAN REQUEST A NEW PASSWORD IF YOU LOOSE IT. THIS CAN ONLY BE DONE ONLINE AS WE WILL NEVER ASK FOR NOR EVER SEE YOUR PASSWORD.

After you have completed the registration process, you will receive an email and you will be re-directed to the selection page to upload your invoice register. Keep this email so that you can retain your user ID. You will be able to logon and will be sent to the Selection page for uploading your invoice journal.